Used Trucks For Sale in NJ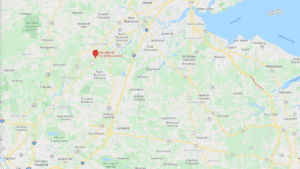 Sometimes, when you're looking for any used vehicle, it can be overwhelming to know where to look or who to trust. One place you should look for used vehicles is at the car dealers near you. So, if you are looking for used trucks for sale in NJ, Hyundai of South Brunswick has several on offer.
Why should I buy a used truck for sale?
It's quite common to have doubts about buying a used vehicle, especially a large vehicle like a truck. It is hard to know with a used truck, if it's still as reliable or if there are issues with the truck, the owners aren't so forthcoming about. With a new vehicle, at least you have the guarantee of the manufacturer.
However, if you visit a dealership, they would have done an extensive background check on the vehicle. So, they would've done your homework for you, and you will have a peace of mind knowing that you can trust the vehicle's information.
Sometimes, you can find outstanding deals on recent truck models from top manufacturers like Ford and Chevrolet, that are still performing well enough for your requirements. There's nothing worse than spending money on a new truck and realizing that you could've gotten a better deal elsewhere!
What models for used trucks for sale in NJ, can I find?
You will be surprised at the quality of trucks from top manufacturers, that you can find in New Jersey car dealerships. For example, at Hyundai of South Brunswick, you can find the following models on sale:
2017 Ford F-150 XLT Truck
This is a quality truck model from Ford. Ford is well-known for producing some top trucks that are popular in the used market, to the point where they stopped production for sedans. The Ford F-150 is an American-made truck that will deliver on quality beyond your expectations.
2017 Ford F-150 XLT Truck
This extra-large truck is almost brand new and is perfect for carrying heavy cargo or towing a fifth wheel.
Tips for buying used trucks
Look through the vehicle's history to see if it's clean and there are few or no accidents. Look for things like maintenance records, mileage, oil change records, and upgrades. With a dealer, this bit of work is already done for you.
Also, ensure you find suppliers for any replacement parts for that particular model before buying. If you need to do any type of repair work, include the associated costs in the budget.
Finally, do a thorough inspection to see if there is any damage or rust on the body. Ideally, you should perform a test drive as well.
The used market is enormous for trucks, and you are bound to find a model that suits your needs. Going through a dealer could help ease your mind about trusting the truck's history. If you're after used trucks for sale in NJ, try local dealers such as Hyundai of South Brunswick for some great models with excellent ownership histories on offer.