Used Hyundai For Sale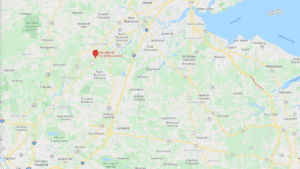 Buying a car can be stressful and it is helpful to get some tips for finding the best used Hyundai for sale. Hyundai vehicles are among the best cars on the market and are designed with quality and durability in mind. You can shop for your used car online and/or visit the showroom to view the vehicles and take a test drive. At Hyundai of South Brunswick, we have an extensive selection of both new and used Hyundai vehicles for sale, that you can purchase right on our website!
Are Used Hyundai Vehicles High Quality?
The Hyundai brand is overall very highly regarded as a maker of safe and reliable vehicles. Hyundai has an extensive vehicle lineup with a wide variety of models available including sedans, SUVs, compacts, crossovers, and hybrids. There is a Hyundai vehicle for everyone's preferences and budget. With Hyundai's Certified Pre-Owned Program, you can be sure that your used Hyundai has had proper maintenance and will provide you with many more years of service.
What Is A Certified Used Hyundai?
The correct term is Certified Pre-Owned and any used Hyundai may be certified by our service team. The Hyundai certification process includes a complete inspection of the vehicle inside and out. Our qualified technicians use a 150-point inspection checklist that includes a variety of minimum mechanical and appearance standards. Vehicles must also meet the mileage guidelines in order to be eligible for certification. For instance, vehicles must have fewer than 60,000 miles and be less than 5 years old to qualify for certification. While older Hyundai vehicles are extremely reliable, thoroughly inspected, and also available for purchase; they will not qualify for the certification process.
What are the Benefits of a Certified Used Hyundai for Sale?
Certified used Hyundai vehicles are fully inspected and properly maintained. Certified vehicles are covered by warranty so your used vehicle is protected in case of any manufacturer defects or problems. Pre-owned vehicles can be a better value than new vehicles because you don't take a hit on depreciation. At Hyundai of South Brunswick, used Hyundai vehicles can also be financed. We also accept your current vehicle as a trade-in to, which you can put that value towards the purchase.
Where Can I Buy A Used Hyundai for Sale?
The most advisable course of action is to purchase a pre-owned Hyundai through a Hyundai dealer. Hyundai dealers are the best source for reliable high-quality vehicles and genuine parts to repair them. Not only do we at Hyundai of South Brunswick have a large selection of different models and packages, we also have the lowest prices and highest quality service. As a customer of Hyundai of South Brunswick, you will be assured that the vehicle has been professionally evaluated and serviced by a trained and qualified Hyundai certified technician. We guarantee that your used car will operate properly and look great. Our entire inventory of Hyundai vehicles is available online, so you can find the Hyundai of your dreams from the privacy and comfort of your own home. Once you've decided on a vehicle that you'd like to learn more about, contact us at Hyundai of South Brunswick and schedule a visit to our showroom and take a test drive.