Used Hyundai Elantra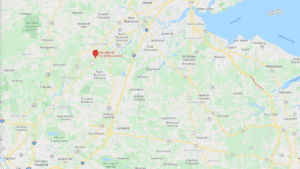 If you are planning to purchase a pre-owned car and you cannot decide which model to choose, our specialists from Hyundai of South Brunswick are available to show you all of our pre-owned inventory and help you find the vehicle suitable to your needs and budget.
Are Used Hyundai Elantras Good Cars?
The Hyundai Elantra is a versatile vehicle, a perfect new car as well as an ideal pre-owned car. One of the most exciting things about buying a pre-owned Hyundai from an authorized dealer like Hyundai of South Brunswick is participating in their certified pre-owned program.
Why Buy Pre-Owned?
One of the primary benefits of buying an Elantra though Hyundai's certified pre-owned program, aside from your Hyundai undergoing a comprehensive inspection by certified Hyundai technicians, is the extended powertrain warranty. When resold privately, used Hyundai models will lose the brand's 10-year/100,000-Mile Powertrain Limited Warranty, reverting to a shorter-term lower mileage 5-year/60,000-Mile Limited Warranty. Vehicles certified through Hyundai of South Brunswick's Certified Pre-Owned program retain the entirety of their valuable warranty coverage, this equates to an invaluable extra 5 years and 40,000 miles of powertrain coverage for your Hyundai.
Beyond the added layer of security afforded to the buyer by Hyundai's extensive warranty, a Certified Pre-Owned Hyundai has additional hidden value. Hyundai's Certified Pre-Owned warranty is fully transferable, which adds significantly to the resale value of a used car. Keep in mind that when buying your pre-owned vehicle from Hyundai of South Brunswick, you will get the warranty of an Authorized Hyundai Service Center and the convenience of full-service history.
Regardless whether your car is new or pre-owned, with a Hyundai Elantra you will get a smooth ride in a compact look that still offers a nice amount of space to its passengers. The Cargo space is also generous for its class, making Elantra an ideal choice for family daily use or vacations. It does have relatively inexpensive repair costs and scores high on reliability and dependability.
Should I Buy a New or Used Hyundai Elantra?
This depends very much on your available budget. Hyundai launched a new Elantra model in 2019 with a variety of improved facilities. Some new features include the rearview camera connected to a 5-inch display screen and the state-of-the-art driver drowsiness monitoring system.
However, a pre-owned Elantra offers plenty of benefits, mainly thanks to its below-average starting price even at the top trims. For the past three years, Hyundai launched redesigned versions of sedan and hatchback so chances are good to find a pre-owned vehicle with low mileage and regular maintenance.
What Features will a Pre-Owned Elantra Offer?
If you are looking for a model before 2017, you can potentially save good cash when going for a used Elantra, but you may miss out on many features. After 2017, Hyundai began equipping the Elantras with an improved base engine and also includes many additional high-tech safety features. For instance, forward collision warning, blind spot monitoring, lane departure warning, and adaptive cruise control are all incorporated in the newer vehicles.
Where can you get a Used Hyundai Elantra?
At Hyundai of South Brunswick! Our staff will assist you at every stage of your purchase, including negotiating the cash, lease, or loan possibilities. We will present you the options and the costs associated with them, so you will not feel the burden of making an uninformed decision.
At Hyundai of South Brunswick, our main concern is making you happy, and we know that the financial part of the deal may be troublesome. However, you should not worry; together we will find an option that best suits your needs.