Used Cars South Jersey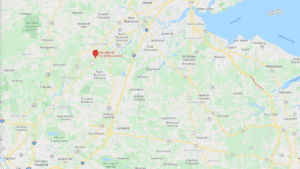 Are you looking for a dependable vehicle that has all the bells and whistles of a new vehicle for only a fraction of the price? If you're searching for used cars in South Jersey, but are afraid of spending too much money on a clunker, then you've come to the right place! Hyundai of South Brunswick not only features a fantastic selection of pre-owned Hyundai vehicles, but they also offer other top brands such as Chevrolet and Ford!
Why Buy A Used Car?
The most obvious answer to why you should buy a used car is the price. The value for a new vehicle will depreciate the most in the first two or three years. This means that if you buy a car that is two years old and decide to sell and trade up a couple of years later, you may get close to what you paid for it. But if you bought the vehicle new, you will most certainly lose several thousand dollars right off the bat. If you're on a budget and want to get the most out of your money, this is the way to go.
This is a very good idea for younger drivers as well. Used cars not only cost less, but the insurance is much less as well, which can be very helpful when you're in your 20's and the rates are sky high. You will also save money in registration fees and taxes since the price of the vehicle will be much lower.
Are Used Cars Dependable?
Just because a vehicle is pre-owned, it does not mean that there is something wrong with it. While looking for used cars in South Jersey, you may be worried about being taken advantage of, after all, not everyone is mechanically inclined. If you're not familiar with the inner workings of a car, then it's important that you buy from a dealership that is well-trusted in the community and has a reputation for excellent service.
Buying a used car today is not as risky as it once was. Today you have companies online that will check important information on a vehicle by simply providing the Vehicle Identification Number (VIN). You can easily find out if the mileage is correct and if it was ever in a major accident. This will help you determine whether the price is fair and if you will have problems in the future.
What Do I Look For In A Used Car?
There is a long list of to-do's when it comes to checking out a used car, including checking out the Consumer Report on the model you are interested in. This provides you with reliable information and experiences others who have purchased the same model had. Since everyone's needs are different, it's important that you get real-world information about the best pre-owned models on the market. Buying used cars in South Jersey should be an exciting experience, and when you buy from Hyundai of South Brunswick, you not only get great value but unmatched customer service to go along!