Used Cars For Sale in NJ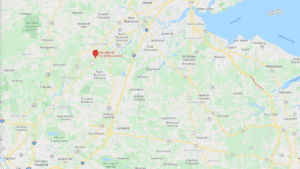 Shopping for a car can be a difficult and stressful process. You want to purchase a vehicle that will provide you with years of reliable service at a price that won't break the bank. You can choose from any vehicle that you want when you start shopping for used cars for sale in NJ. You can find the perfect car for your needs and your budget when you shop for a pre-owned vehicle.
Should I Buy A Used Car?
Used cars for sale in NJ are often good options when purchasing a vehicle. A used car can be just as dependable as a new car and you can often afford a better vehicle than if you purchased a new car. Make a list of the features that are most important so you can search for a vehicle that best fits your needs. While you can't design a vehicle to your specifications as you can with a new car, you can usually find a vehicle that ticks all of the boxes on your checklist. If you have a particular model in mind you can look at the pre-owned inventory online to see what vehicles are currently available for sale.
What Are Certified Used Cars?
Our Hyundai certified used cars for sale in NJ must pass a comprehensive 150 point quality assurance inspection. In addition, certified vehicles must be clean and are verified with a vehicle history report. You will get the remainder of the 5-year or 60,000 mile warranty and reinstatement of the 10-year or 100,000 mile CPO powertrain limited warranty. You will also receive rental car reimbursement when warranty repairs are necessary. In addition, you will get a 3 month subscription to Sirius XM satellite radio services. The entire certified package is worth more than $2,000.
What Are the Best Used Cars?
The best used cars for sale in NJ are the ones with the best features and the lowest mileage. You can find a large selection of used cars at Hyundai of South Brunswick, so it is best to begin your search with some ideas in mind. Consider your budget so you know the price range for car shopping. Choose a certified car to ensure that the vehicle is running properly and has been adequately maintained. Hyundai vehicles are a great choice because they are known for their high-quality and dependability. A certified vehicle is ideal because you are certain that the car is in excellent condition.
How Can I Shop For Used Cars?
One of the easiest and most efficient ways to shop for used care for sale in NJ is on our website. You will find a large selection of pre-owned vehicles that are available at our location. View thumbnails of our featured vehicles to easily sort through the options. You can learn more about each vehicle by clicking to open the information page. From here you can schedule a test drive and find out more about trade-ins and financing options. Schedule a time to stop in to drive the vehicle and to look at and compare other vehicles on our lot.