Hyundai Used Cars NJ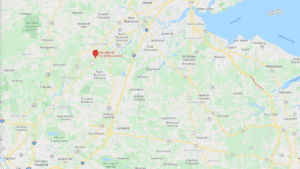 A car is one of the most useful assets in people's lives. It allows day-to-day tasks to be performed more efficiently, providing greater well-being for your family. Buying a car is nowadays a necessity. However, many times the budget is not enough to buy a new one. In those cases, used cars are an excellent option.
Many times people refrain from buying a used car for fear that things will not go well. However, you have to keep in mind that buying a used Hyundai vehicle can bring you significant advantages. In addition to the prestige, technology, and quality of this prestigious brand, these are the main advantages you will get:
Insurance costs are lower
The depreciation of a used vehicle is less than that of a new car
Nowadays, the used vehicles are more reliable
Every day the supply of used cars increases. This will allow you to achieve more competitive deals.
If you select a state-of-the-art vehicle, you'll probably still enjoy the warranty.
Selecting the Ideal Used Car
It all depends on you carefully choosing the car you're going to buy. To make a successful decision, it is essential that you follow specific criteria. First, think about your personal and family needs. You may want something elegant so that an Elantra would be perfect. Maybe you need something more imposing, which is why you want a Tucson or Santa Fe suburban. In any case, select the one that best suits your needs. Also, take into account wise selection criteria.
Prefer a Dealer
It is possible that among friends and family, or through the Internet you get a desirable deal for a Hyundai. However, keep in mind that this is the easiest way to fall into fraud. Dealers live off their prestige, so they thoroughly check cars before offering them. This way you will receive your vehicle in the best conditions.
Test-Drives
It is vital that you request a driving test for candidate vehicles. If you have a trusted mechanic, ask them to accompany you. The best dealers of Hyundai used cars in NJ will always allow you to test the vehicles you want. Driving the car will let you check that it is working correctly, or detect any failure in any case. Here are a few things to watch out for:
Start-up acceleration
Engine noise
The smoothness of shifts
Brake system
Suspension Behavior
Functionality of accessories
Ask All Your Questions
In addition to performance, when you're looking for your used Hyundai ask everything you need regarding the vehicle's history. Check the mileage, how many owners it's had, and previous repairs. This will complete your overall picture of the car.
Ask for the Deal
Finally, request information from the concessionaire about the negotiation. It is vital that you know the costs of taxes, fees and other operational & administrative expenses that you will make when acquiring your car. In the best dealerships such as Hyundai of South Brunswick, you can even enjoy excellent financing options.
We Have the Best Hyundai Used Cars in NJ!
If you want to buy an excellent used Hyundai, we are your best option. Visit us, or contact us to enjoy the variety of cars that Hyundai of South Brunswick has for you. Select the model of your preference, try it and take it with the best financing options. Your "new used car" is just waiting for you.