Hyundai Tucson Lease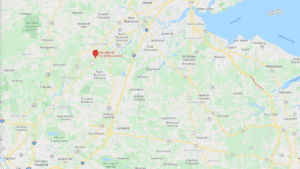 Hyundai Tucson lease options offer affordable options for a fuel-efficient vehicle. Elantras, Santa Fe's, and Konas are all available to lease from your South Brunswick dealer.  Leasing is less expensive than a new purchase and includes the same warranties and service that comes with owning your vehicle.
Why drive Hyundai?
Hyundai manufacturers quality vehicles with best in class features. Their cars and trucks come with stylish interiors and a modern look. These vehicles are also extremely affordable with cars starting as low as $19000 when new.
CarMD awarded Hyundai with top distinction in their health index manufacturer and vehicle reliability rankings. Their report examines both repair frequency and cost.
Kelley Blue book further awarded Hyundai vehicles with multiple best value awards. The 2019 Sonata and Sonata Hybrid are considered among the best Sedans under $30000 while the Santa Fe has the lowest five-year cost of ownership.
Hyundai vehicles are both affordable and safe. The Sonata, Kona, and Santa Fe are all IIHS top safety picks for 2019.
The manufacturer's ascent is not new. JD Power recognized the brand in 2018 with both quality and dependability awards.
Why lease a vehicle?
While ownership may be your first inclination when looking into owning a Hyundai, it is not your only option. Many dealers offer vehicles on lease for prices as low as several hundred dollars each month.
Leasing has advantages and disadvantages. While cheaper, there is no guarantee that a leased vehicle comes from a dealer problem free. Past owners may have damaged your car or truck.
However, leasing is affordable. Vehicles depreciate in cost quickly and spending only a few hundred dollars each month is much less expensive than an initial $20000 price tag. Most leased vehicles are well within their period of greatest reliability as well. With most vehicles used for ten years or less, leasing is a more affordable option on average as well.
If you decide to purchase your vehicle at the end of the lease period, Hyundai offers a terrific Certified Pre-Owned program. You can take the car you know and trust and make it your own.
Hyundai of South Brunswick offers leased vehicles and the advantages of the manufacturer's pre-owned program. Our vehicles also come standard with a 10-year, 100000-mile powertrain warranty.
Keep in mind that lease terms may carry harsh penalties. Some leases only allow you to drive a certain number of miles each year and the automobile must usually be in good condition on return. Be aware of any fees imposed if you decide to terminate a lease as well.
What vehicles can I lease?
Hyundai manufacturers cars and SUVs with a touch of class. The company's Ioniq EV hatchback boasts 118hp and the efficiency and high mileage of a hybrid.
Hyundai of South Brunswick offers lease options on every vehicle in the manufacturer's lineup. Our options include the Ioniq.
If you are looking to purchase or rent a vehicle, consider your Hyundai Tucson lease options. Contact us today for more information.