Hyundai Sonata Lease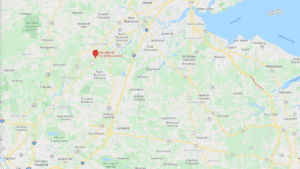 The Hyundai Sonata is one of the best Hyundai vehicles on the market. It is a sedan style vehicle that is available with a large selection of features. It is considered a mid-size vehicle and has many luxury and comfort amenities. It is available in various package styles such as economy, sport, limited, hybrid and more. If you want to drive this beautiful vehicle you may be interested in a Hyundai Sonata lease.
How much does it Cost to Lease a Hyundai Sonata?
The cost of a Hyundai Sonata lease depends on a variety of factors including the price of the vehicle and your financial details as well as the length of the lease. In general, the monthly payments to lease a vehicle are often less than the monthly payments to purchase a vehicle. You can work with the finance department to determine the best lease options and to calculate your monthly lease payments. You will be able to get a lease that fits your monthly budget.
What Are the Advantages of a Lease?
A lease is often preferable over purchasing a vehicle for a number of reasons. You may not need to provide as much of a down payment when you lease a vehicle. Your monthly payments may be lower than if you purchased the vehicle. A leased vehicle is covered by the manufacturer's warranty making repairs very easy to complete. Most importantly, a lease allows you to change vehicles at the end of your lease. If you like to drive a new car you will enjoy the benefits of a lease. Companies often prefer to lease vehicles for their employees rather than purchase them for their fleet.
How long is a Hyundai Sonata Lease?
The most common terms for a Hyundai Sonata lease are 3 to 5 years.  Leases are usually calculated by months. A lease that lasts 3 years is 36 months and a 5 year lease is 60 months. You can work with the finance manager to determine the length of the lease for your new vehicle. When you spread out payments over a longer period of time your monthly payments will be lower. However, you will also pay more in finance fees. Leases that are less than 2 years are considered short-term leases. Choose the lease length that best fits your needs and your finances.
Can I Extend My Lease?
In some cases you may be able to obtain an extension of your Hyundai Sonata lease. An extension may be made on a case-by-case basis and must be approved through the finance company. You may be able to extend the lease on a monthly basis and the payments may be able to stay the same. If you need an extension you should discuss the situation with the finance department as soon as possible. You want to extend the lease before the lease expires. Contact the finance manager well ahead of the end of your lease if you think you may want to extend the terms of the contract.