Hyundai Service Specials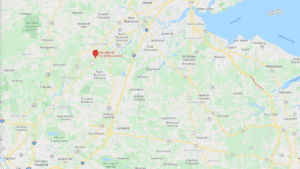 If you have a Hyundai car, at some point your vehicle may need service. Sometimes it's just the periodic checkup. You may also want to go on a family trip and make sure everything is going well. Other times, natural wear and tear may cause the vehicle to fail and the car to require mechanical attention.
Whatever the case, many times Hyundai car owners are hesitant to take the car to a certified dealer or a private workshop. It's true that it's often the budget that makes the decision. However, it is essential that you know the significant advantages of relying on an authorized dealer.
Advantages of Doing Service at the Dealership
First of all, you must take into account that correcting a fault in your vehicle is not just about getting it rolling again. Usually, the particular mechanics concentrate only on that. The authorized technician is the one who will be able to do a complete overhaul of your Hyundai, guaranteeing its optimum operability.
The personnel who work in the authorized workshops as the service that Hyundai of South Brunswick provides you are specialized in all the brand's models. Their extensive experience guarantees the correct diagnosis of any failure, as well as mechanical attention according to the manufacturer's specification. This ensures the excellent performance of your car for years.
Service Specials: More than Just Mechanics
However, attending an authorized Hyundai dealer means more than just exceptional attention to your vehicle. Authorized agents can offer excellent extras to get you the most added value possible. One of them is the service specials. These are different promotions (temporary or permanent) that the dealer makes available to you. These specials can be of different types:
Services: the dealer can offer Hyundai owners some service that they would regularly have to pay for. Typically, there are maintenance procedures they do on the vehicles frequently, such as tire rotation, oil change service, a general overhaul, or checking the car's batteries, lights, and accessories.
Spare parts: another special one that is offered frequently has to do with spare parts. They can provide you with discount percentages on the purchase of the components of your car, or launch offers and promotions for your benefit. The significant benefit of taking advantage of this type of specials is that you have the guarantee that the dealer will only offer you original spare parts so that you keep your Hyundai in the best performance.
Discounts: Occasionally, the dealer may offer its customers general discounts for the attention of the vehicle. These can be for preventive maintenance or repairs. If you want to know the best Hyundai service specials in New Jersey visit our facilities or contact us; we will be happy to assist you.
How to Benefit from Service Specials
To benefit your vehicle and your pocket, just own a Hyundai and go to one of the best dealers such as Hyundai of South Brunswick. Let our dedicated staff attend to you and help ensure your car is always at peak performance. Our commitment is to achieve your greatest well being, and that's why we have for you the best Hyundai service specials in New Jersey. Visit us.