Hyundai Service Center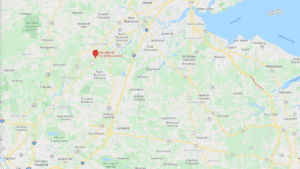 You depend on your vehicle to get you and your family around town and to and from work and school. It is important to keep it running properly with regular maintenance and repairs. It is best to have all of your needs taken care of at our high quality Hyundai service center. Your car will be treated with care and will always get the repairs or maintenance performed by certified and trained technicians.
Is My Hyundai Still Under Warranty?
Your new Hyundai vehicle comes with a 5 year, 60,000 mile limited warranty. Check your vehicle manual and purchase information to determine the warranty coverage of your car or call the Hyundai service center. New Hyundai vehicles are considered to have the best warranty possible. In addition to the standard 5 year warranty the vehicle has a 7 year anti-perforation warranty and a 10 year powertrain limited warranty.
What Does the 60,000 Mile Warranty Cover?
The 60,000 mile or 5 year warranty covers the repair or replacement of any part of the car that was manufactured and installed by Hyundai. The warranty covers defects to material or workmanship under normal use and maintenance. The coverage includes the radio, DVD player or navigation system for either 3 or 5 years.
The paint and battery are warranted for 3 years. The air conditioner refrigerant charge is covered for one year as are standard adjustments to the vehicle. Items that wear out are covered for one year or 12,000 miles. These include brake pads, belt, filters, wiper blades and more. If your vehicle requires maintenance you should contact our Hyundai service center to schedule an appointment.
What Maintenance Does the Hyundai Service Center Perform?
To ensure that your warranty remains effective you will want to schedule regular vehicle maintenance at the Hyundai service center. Your vehicle manual provides you with details for regular maintenance that should be completed to keep your car running properly. We offer complete maintenance and repair services at our service center. Preventative care items include such things as oil changes, fluid checks and tune ups. If your car is experiencing a problem you can bring it in for diagnosis and repair by one of our certified technicians.
What is the Recommended Maintenance for Hyundai Vehicles?
Hyundai vehicles each have their own recommended maintenance schedules. It is best to perform the required maintenance to keep your vehicle in excellent working condition. In general, a 3,000 mile service includes an oil and filter change, topping fluids, checking tire pressure and a multi-point vehicle check. Every six months, in addition to an oil change the service will include tire rotation, brake inspection, fuel and oil treatments and more. Complete vehicle checklists should be completed at 30,000, 45,000 and 60,000 miles. You may also choose individual maintenance services as needed. All services are performed by highly trained and certified Hyundai technicians and Hyundai parts are used in all maintenance and repairs. Contact our service and parts department online to schedule maintenance or repair services.