Hyundai Santa Fe Lease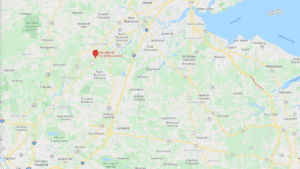 The Hyundai Santa Fe is one of the most popular of all the Hyundai vehicles. The Santa Fe is available as an SUV or XL SUV. The new Hyundai Santa Fe features 8 speed automatic transmission with overdrive, 4 wheel anti-lock braking system, airbags, cruise control and a host of additional features. The Santa Fe is available in different packages so it is best to learn more by visiting the showroom. You can purchase a vehicle or consider a Hyundai Santa Fe lease depending on your needs.
How Does a Vehicle Lease Work?
Leasing a vehicle is an alternative to purchasing the car. A lease is a contract that allows you to have possession and drive the vehicle for a period of time while making lease payments. Some drivers prefer to lease a vehicle rather than buy it because it can save you money. If you like to trade in your vehicle every few years you can usually save money when you get a Hyundai Santa Fe lease. The process works similarly to financing so you will need to work with the finance manager to determine the specific details of your vehicle lease.
What Colors Are Available on the Santa Fe?
The Hyundai Santa Fe is available in a selection of colors including quartz white, symphony silver, machine gray, earthy bronze, lava orange, scarlet red, rainforest, stormy sea and twilight black. You can choose the features that you prefer on your new vehicle. We have a number of new vehicles available on our lot or you can order a customized Santa Fe to your exact specifications. One of our experienced sales executives will be happy to help you find the features that are available and that you prefer for your new car.
Can I Trade In My Old Car?
Trade-ins are always welcome and are a great way to help reduce the price of your new Hyundai Santa Fe lease. You can use our convenient online trade-in tool to determine the value of your old vehicle for the purposes of trade-in. Simply plug in the details of your current vehicle and we will get back to you quickly with a price.  When you know the value of your trade-in you can better budget your finances to determine the price you can afford for your new Hyundai.
How Much Will My Lease Payments Be?
The monthly lease payments will be determined by your choice of vehicle as well as your down payment and trade-in value. It is helpful to know how much your monthly lease payments will be when you obtain a Hyundai Santa Fe Lease. You can use our online payment calculator to help you find out how much your monthly payments will be. Keep in mind that this is an estimate. The actual amount of payments will be determined by the finance manager using your specific information once you are ready to finalize the lease deal. Visit our showroom today to view our large inventory and to take a test drive.