Hyundai in NJ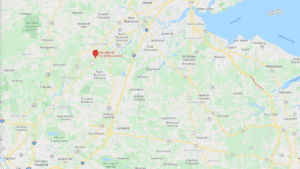 Buying a new car is a great experience. Choosing the model of car that will accompany you for years to come is simply exciting. The North American market has a wide variety of brands to choose from, with a great tradition's local industry. Nowadays, things have changed. Thanks to globalization, you can now enjoy other excellent world-class options. Among them, the most outstanding are the vehicles offered by the great Korean Hyundai Motors.
This company has grown in sales steadily in North America, even despite the automotive crisis at the beginning of the millennium. However, what makes these cars so wonderful? It is essential that you understand the excellent features of Hyundai vehicles, and why buying one is a great choice.
Extraordinary Advantages of Buying a Hyundai
Quality
Since 2001, this company has made a sustained effort to improve its manufacturing processes, as well as its quality standards. At that time, the brand's confidence in its models only allowed them to offer a guarantee of 3 years or 30 thousand miles. Today, thanks to this continuous improvement effort, Hyundai cars are so reliable that their manufacturer offers an excellent 5-year warranty and service plan.
Safety
For the development of new models, this brand has made an extraordinary development for the protection of the passengers. They have configured an insulating system distributed throughout the body structure that allows a minimum impact to the interior of the cabin. If you would like more information on Hyundai in NJ cars, please contact us; we will be happy to assist you.
Also, they have an airbag system unprecedented in the industry: hybrid models such as the Ioniq have up to 7 airbags, including one for the knees. All this complemented by an extraordinary ABS braking system, electronic stability control, and hill start assistance.
Design
The aesthetic commitment of Hyundai motors is framed in an "Aero Visual" concept. Their futuristic designs not only gives the owner a car with exquisite lines and attractive shape. The entire exterior of the vehicles is focused on improving the flow of air around the cars. Thanks to that, you can achieve an excellent and stable driving. Air circulation is also intended to contribute to engine cooling.
Inside, cars of this brand are equally unique. Each model has seats of exquisite manufacture and outstanding comfort. Also, the new models have awesome goodies that may include:
Start button & intelligent keys
Steering wheel audio controls
Cruise control
Smartphone Wireless Charger
Color touch screen LCD
Connectivity "Android Auto™" and "Apple CarPlay™"
Performance
Finally, this brand has achieved the goal of offering efficient vehicles. Today, Hyundai can proudly say that it produces cars that are among the most fuel-efficient in the USA. According to the EPA, its hybrid models like the Ioniq Blue offer an impressive 58 MPG, something almost unattainable by their competitors.
Hyundai os South Beach Has The Best Models For You!
If you're ready to buy your car and want to enjoy the best models and deals to buy a Hyundai in NJ, we're at your service. Hyundai of South Brunswick has been now a family company since 2018, with more than 60 years of experience in the automotive industry. Visit us and get the vehicle of your dreams, with the best financing in the region.