Hyundai Lease Specials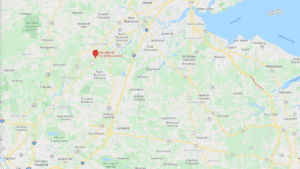 If you are interested in a new Hyundai model, you will need to decide whether you want to buy or lease. If leasing sounds like the best option for you, it is a good idea to take a look at some of the available Hyundai lease specials in your local area.
How Much Is A Hyundai Lease?
The amount of your monthly lease payment will depend on a variety of factors, including the cost of the vehicle, the length of your lease, your down payment, and so on. The lease cost might also depend on other variables, such as seasonal Hyundai lease specials, available Hyundai inventory, deals that the manufacturer puts out, and other incentives. Keep in mind, however, that any of these amounts will not include additional taxes or fees.
How Do I Get The Best Lease Deal?
Doing your research in advance will help you to get the best possible deal. Look closely to see what you can find for both a manufacturer's special as well as any discounts at the dealership. You can then go to the dealership to discuss all of your options and the finance department should be able to help you find the right lease deal that not only works for your budget but also for the number of miles that you are planning to put on your new Hyundai car during the time that you have it.
Is Leasing A Good Idea?
You have the option to either buy or lease a car when you head to the dealership. Leasing is good for someone when you get more car for the money when you enter into a lease agreement. This is an excellent option for a driver that may not have much money to use for a down payment, but you need to remember that you will need to stay under the mileage cap that is detailed in your agreement. If you go over it, then you will encounter fees when the lease is up. However, leasing is great for someone who likes the idea of a newer vehicle every few years.
Is Leasing A Car Better Than Buying?
While money will definitely be a factor when deciding to purchase or lease, it is not the only thing to consider. Leasing rather than buying will come down to a matter of personal preference. When you lease a vehicle, you will usually have lower monthly payments. Because you are leasing a new car, you will also not have to worry about all kinds of repair expenses because it will still be under warranty. However, you need to remember that you are going to be responsible for regular maintenance and upkeep of the vehicle as well as the cost of insurance.
We would love to talk with you about our available Hyundai lease specials at Hyundai of South Brunswick. If you have a specific model in mind, such as the Hyundai Kona or the Hyundai Elantra, we can set you up to take a few options out for a test drive so that you can find your perfect match.