Hyundai Lease Deals NJ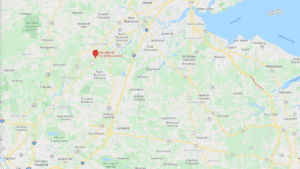 Shopping for a new Hyundai can be stressful. The first thing you need to know before you can shop for a new car is your available budget. You may have some money saved for a down payment. You may also be able to trade in your current vehicle to use it towards the price of the new car. Then, you will need to determine how much you can afford for your monthly payments. If you want to lease a vehicle you can look for the best Hyundai lease deals in NJ.
Is Car Leasing a Good Idea?
Leasing a car can be a good idea for many people. There are Hyundai lease deals in NJ that will make it worthwhile and save you money. A lease is a good choice when you do not have the resources to make a large down payment since the down payment on a lease is typically lower than that of a purchase. You may prefer to lease a vehicle if you are planning on keeping the vehicle only for several years or less.
Is Leasing Better Than Buying?
Leasing a vehicle has some advantages over buying a vehicle for some people. If you plan to keep the vehicle for a long time you may prefer to purchase a vehicle. On the other hand, if you like to drive a brand new vehicle every few years a lease may be the perfect option. Hyundai lease deals in NJ are perfect for those who don't want the burden of car ownership and don't want to take the brunt of devaluation. You can generally find some great Hyundai lease deals in NJ that will make leasing a very good choice.
How Do I Get The Best Lease Deal?
You can negotiate good Hyundai lease deals in NJ when you work with the professional team at the dealership. There are often some options available for them to reduce the lease pricing. They will work hard to find a lease deal that is the best possible with your particular financial and credit background. You can determine your ideal payments by using the online payment calculator. Choose a vehicle that will fit your finances so you can get the best deal available.
Are There Disadvantages to Leasing?
There are several potential disadvantages to leasing a vehicle. If you choose to return the vehicle before the end of the lease term you could face penalties. The car has to be properly cared for throughout the period that you lease it and you must return it in the condition that you received it or you will have to pay for any damages. For many people, the advantages of leasing far outweigh the disadvantages. You will get the opportunity to drive a brand new vehicle for the duration of your lease. The first step is to choose the vehicle that you prefer. Then, the Hyundai team will assist you in finding the best lease choices that are available. Check our online inventory to get started shopping for your new dream car.