Hyundai Elantra vs Toyota Corolla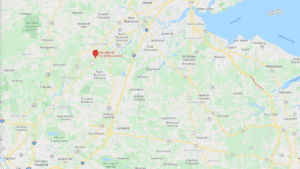 In case you are looking for a reliable car for your daily commute, but you cannot decide yet, it will be useful to check some comparisons done by specialists. At Hyundai of South Brunswick, we can help you with a comparison on Hyundai Elantra vs. Toyota Corolla.
How do you choose a new car?
Our recommendation is to look at several technical and safety aspects, along with the price you pay for them. The best thing to do when you start your search is fixing your budget in advance. Based on this, you can go through several models that meet your requirements.
Another important resource is the internet, where you can find tons of reviews, specifications, as well as other users' opinions.
Please do not forget your local dealer; at Hyundai of South Brunswick our specialists are ready to help you anytime with an unbiased professional opinion. Don't be shy, ask as many questions as you have and if you're still unconvinced, you can always come in for a test drive!
Which car is the best?
We do not think that one car is better than another one.  However, it does come down to personal preferences and how comfortable you are when driving your vehicle. We want to help you by listing the technical bellow some of the aspects you should consider when making your comparison Hyundai Elantra vs. Toyota Corolla:
Engine – Elantra is offering a higher compression level when comparing to Corolla. With higher compression, your car will consume less fuel to maintain the same power.
Horsepower rating – Corolla stands better than Elantra here, but you must not forget that tax increases with the HP rating
Fuel efficiency – Elantra will have a lower mpg (miles per gallon) estimate both in mix traffic or when running on the highway while Corolla will perform better in dense urban traffic
Body weight – Elantra is lighter than Corolla, meaning it will perform better on fuel consumed, breaking distance and acceleration dynamics
Emissions – Elantra stands better at CO2 emissions while Corolla achieves better on CO and HC emissions
Safety – better for Corolla in case of a frontal impact
Interior looks– slightly better professional look in the case of Elantra
Price, Maintenance, and spare parts availability – again, Elantra will provide better results long-term
Buying the perfect car
Now that you gather almost all the information, you must visit your local dealer for final clarifications on your Hyundai Elantra vs. Toyota Corolla comparison. We are ready not only to respond on technical aspects, but we will help you clarify financing questions, too.
At Hyundai of South Brunswick, we will show you the available options and features of your new car. You just have to select the model of your preference and test it, as we'll look for the optimal financing options for you.