Hyundai Elantra Lease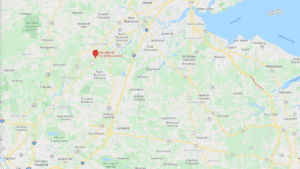 Consider a Hyundai Elantra lease. The 2020 Elantra is an affordable option from a best in class manufacturer.
What are the benefits of driving a Hyundai Elantra?
Hyundai Elantra's offer high gas mileage and stylish looks at low prices. The vehicles come stock with a two-liter 4-cylinder engine, six-speed automatic transmission, and 28 miles per gallon in the city. Elantra's receive 37 miles to the gallon on the highway as well.
The Elantra offers elegance and style at a fair purchase price. Blind spot sensors, lane departure alarms, wireless phone connectivity, and an exterior parking camera are standard on this model. With a mind for comfort, the Elantra also comes with heated front seats and a split folding rear seat for seamless entry and exit.
The IIHS chose multiple 2019 Hyundai models as among the safest on the road. The organization considered the Elantra as a top pick. The model performed well in rigorous tests for passenger and driver side safety, roof strength, head restraints, and crash prevention. IIHS listed the Elantra as superior at frontal collision avoidance when using optional equipment.
Safety is not new for this vehicle. Elantra also won the IIHS top pick in 2018.
What is the cost of leasing an Elantra?
New sedans cost as little as $19,300. Discounts are available members of the military and recent college graduates.
Many customers consider purchasing a new vehicle. However, this is not the only option. Dealers including Hyundai of South Brunswick offer leases on popular models.
Leasing carries a much smaller monthly premium than the initial sticker price. With most cars on the road never reaching ten years, leasing may also be more affordable. Hyundai of South Brunswick leases the Elantra for as little as $99 per month.
There is no harm in trying before you buy. Leasing an Elantra allows you to experience the vehicle you set your eyes on without committing to full ownership. With Hyundai's Certified Pre-owned program, it is possible to obtain a model in excellent condition if you choose to purchase down the road.
Drivers still need to keep in mind the number of miles driven on their leased automobiles and the condition of the vehicle when returned. Dealers usually assess penalties for damage, poor interior or exterior upkeep, and abnormally high mileage. There is typically a fee for terminating a lease as well.
Why should I drive a Hyundai?
Hyundai vehicles are reliable, safe, and affordable. They won multiple awards from JD Power, Kelley Blue Book, and IIHS between 2018 and 2019.
Kelley Blue Book ranked the Sonata as among the best cars under $30000. The Santa Fe received the lowest cost under five years award as well.
The manufacturer's lineup includes some of the lowest cost of ownership of 2020. A 100000-mile powertrain warranty also backs each Hyundai.
If you are considering purchasing or renting a new vehicle, a Hyundai Elantra lease may be perfect for you. Hyundai of South Brunswick offers leases for as little as $99 per month. Stop by today for a test drive.