Hyundai Deals in Freehold NJ
Get The Best Deals Hyundai Deals in Freehold NJ from your local dealer.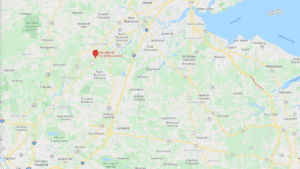 If you're looking to purchase a vehicle, it is always a good idea to shop around and look at different dealers. If you're looking for Hyundai deals in Freehold, NJ, Hyundai of South Brunswick is a dealership that has various offers for new and used cars as well as for parts and servicing.
How do I start looking for the best car deals?
In order to find the best car deals before purchasing a vehicle, there really is no substitute for hard work and extensive research. Look up the dealerships around where you live to see the specials they offer. Sometimes, you can find various deals at most Hyundai dealerships, while others are specific to certain dealers.
There are also many different types of specials and offers, depending on what you want to buy. For example, there are deals for pre-owned cars, new vehicles, car parts, and car servicing. There are also purchase incentives from Hyundai and other financial incentives that target certain demographics, like college students.
So, the first thing you need to determine is: 1) What kind of car are you going for? (Used, New, etc.) and 2) Do you qualify for certain financial incentives based on your age and employment status? (e.g., college students, military, first responders, etc.) You could also earn a deal by participating in their referral program.
What kind of deals are available in New Jersey?
Finding Hyundai deals in Freehold, NJ, would depend on the particular dealer. For example, at Hyundai of South Brunswick, currently, there are offers on both used and new vehicles in the inventory. There are also parts and service specials that are only found there, such as a Remote Car Starter at a special price.
What are some of Hyundai's Purchase Incentives?
Hyundai purchasing incentives are available for all Hyundai dealerships regardless of where you live. They are open to people of certain demographics and occupations. The purchase incentives offered are:
College Grad Program: Here, you get a bonus of $400 towards leasing or buying your first car. For eligibility, you need to have graduated within the last two years or about to graduate in the next six months. You also need proof of current employment, if necessary.
Military Program: For this deal, either you or your spouse must be an active member of the military, national guard, veteran, or retired from the military. This, of course, includes the Marines and Air Force too. You get an extra $500 for a new Hyundai car.
First Responders Program: You get a $500 bonus for buying or leasing a new or used Hyundai vehicle. You have to be an active member of the police force, paramedics/EMT, Firefighter (paid/volunteer) or a Federal Law Enforcement Officer.
We recommend shopping around for car deals before investing in one, especially at dealerships in the area you live in. Apart from general Hyundai purchase incentives, Hyundai deals in Freehold, NJ include specials for all kinds of used and new vehicles as well as for parts and services at the Hyundai of South Brunswick dealership.