Hyundai Dealer in Freehold NJ
Hyundai Dealership Freehold NJ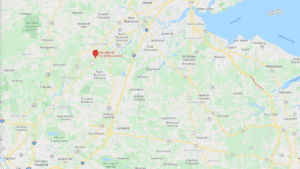 Shopping for a new vehicle is always an exciting experience. When you know that you want a car that is not only stylish but also comes packed with a host of fantastic safety tech and unique features, you need to check out the selection available at your local Hyundai dealer in Freehold NJ. All you have to do is stop by to talk with the friendly customer service team about what you want in a vehicle and they can quickly set you up to take a few options out for a test drive.
Which Hyundai Is the Best?
The Hyundai model lineup has come a long way over the last decade. Hyundai vehicles have gone through consistent upgrades and offer drivers models that are more efficient and exciting than ever before. When looking at the current lineup, the Ioniq and the Santa Fe are currently two of the more popular models. While the eternally classic Elantra and compact Accent offer quality value for those looking for a fun daily driver.
What Cars Does Hyundai Make?
For those who are looking for a mid-size car, the Sonata is an excellent option as well. When there is a need for the versatility and performance that only a sport utility vehicle can provide, getting behind the wheel of a Tucson or a Santa Fe is an incomparable experience. Hyundai's are not only affordable, but also offer a wide range of trim levels to choose from. Packed with industry leading standard safety technology and a host of special features that enhance your driving experience, the entire Hyundai model lineup is only available at Hyundai of South Brunswick.
Are Hyundai Models Reliable?
The Hyundai lineup has done a great job by working to boost driver confidence with their high-quality craftsmanship as well as the warranties that give you added peace of mind. These vehicles are not only made to last, but you can also bring your car into your local Hyundai dealership to have certified Hyundai mechanics take a look at it to keep it in good working condition. Whether you need a good daily driver or you need to upgrade your ride to measure up to your growing family's needs, you will find a reliable model within the Hyundai lineup.
What Do I Need To Bring to the Hyundai Dealership?
If you are going to be trading in your current ride to use as a down payment for your new Hyundai, you need to be sure that you bring your title as well as any other paperwork pertaining to ownership. You should also bring your driver's license as well as current pay stubs and any additional financial information that you may need to buy or lease your vehicle using Hyundai financing. Depending on dealership requirements for financing, you may also need to bring your auto insurance card as well as paperwork that shows your proof of residency.
When it comes to selection and world-class customer service, you will have an excellent experience when you choose Hyundai of South Brunswick as your local Hyundai dealer in Freehold NJ. We would love to talk with you about buying or leasing the new Hyundai car of your dreams.