Home Delivery, Reimagined.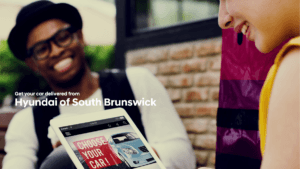 Get Your New Car Delivered Right To Your Door.
Get the exact car that your are looking for without ever stepping foot in any dealership at no additional cost. Our customer service team will be there every step of the way that you need them, ensuring that the process is entirely seamless. Communicate with our customer service team in whichever method you prefer best. Whether it's text, phone call, email, FaceTime or Zoom, we will work with you and speak to you in whichever fashion works best for you!
Using our Online Shopper, you can add cars to your Garage, price them out to the exact payments that work best for you, and compare the vehicle with any other vehicles you might be interested in. Submit your credit app, get instantly approved, and our customer service team will connect with you to arrange the delivery which can be completed within the next business day. Simple as that!
Buy Your New Car, When You Are Ready To.
Save any cars you are interested in your Garage, and come back to our site when you are ready to purchase. When you save vehicles to your garage, you have access to them at all times. If you would rather have our customer service team walk you through the process of buying the car, you can Reserve Your Vehicle to put your name down on the car, and someone from our customer service team will reach out to you to work on the process with you.
Contactless & Seamless Delivery, Right To Your Doorstep.
The car you choose will get delivered to you to with a touchless experience, complying with all social distancing guidelines. The car will be completely wiped down and the keys will be in the car waiting for you. Don't live near us? No problem. We will deliver the car to you as far as 50 miles away.
Curbside Pickup Here For Your Convenience.
If you would rather come pick the car up, we can arrange a CDC compliant pickup for your new vehicle. Same experience, different location. We will be complying to all social distancing and CDC regulations. We're here to keep you safe and provide you with your new car with whichever method is most comfortable for you.
Schedule A Virtual or In-Person Sales Apointment