Where To Find Car Lease Deals Near Me: Hyundai of South Brunswick
Where To Find Car Lease Deals Near Me: Hyundai of South Brunswick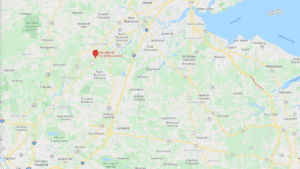 Having a vehicle in New Jersey is a necessity, not just a luxury. Thanks to the added mobility provided by a car, it is possible efficiently perform a variety of essential daily tasks such as going to work, picking up the kids, or getting groceries. However, for many budgets, it is not feasible to afford the purchase of a new vehicle. If that is the case, consider leasing an automobile; this is an attractive alternative option that allows you to drive a new vehicle without actually having to purchase one. Leasing offers all of the advantages of buying a new car, without a long-term commitment. At Hyundai of South Brunswick, we're sure to have the perfect vehicle to meet your needs!
What is Leasing a Car?
Essentially, leasing is a type of long-term rental system that will allow you to enjoy a new car while paying a modest monthly fee. It is essential to understand the details regarding this type of agreement so that you can decide if leasing a vehicle is the right option for you.
This is an extended rental system; which contracts can last between six months and five years. Leasing is usually done with new vehicles, but some dealers offer excellent options for used cars, whose monthly payments are more competitive. The amount paid by the person is the depreciation of the car. This is why the monthly lease payments are usually less than what you would pay if you were buying the car. Once the contract is finished, the customer is offered to continue the lease, acquire the vehicle, or obtain a new vehicle under a further negotiation.
How to Select the Ideal Leasing?
The first thing you should consider is completing these types of transactions with official dealers of the brand you would like to drive; for instance, Hyundai of South Brunswick. By completing your leasing transactions through an official dealer, this will give you the safety and security of a vehicle backed by the full brand power of a legitimized car dealership. At Hyundai of South Brunswick, we put our customers first and will always do our very best to ensure a positive experience at our dealership.
Each company has its own leasing conditions and terms. Some may ask for an initial amount, while others do not. In some cases, dealers charge an interest rate based on the value of "what they lend you". Vehicle leases in NJ will typically be influenced by these 3 criteria:
High Residual Value: this value is the price of the car once the leasing is finished. The higher the residual value, the lower your monthly payment.
Slow Depreciation: Vehicles that depreciate quickly increase the total value you will have to pay for the lease.
Interest/Initial: You may find companies applying for one, the other, or a combination of both. Select the agreement that suits you best.
Conditions
When reviewing the terms of the deal, keep in mind that there will be some additional conditions. The most common caveats are the following:
Mileage Charge: Many companies set a total mileage per year, usually at increments of 8,000, 10,000, or 12,000 miles. If you exceed that distance, you may face additional charges on your lease.
Accidents: Check the liabilities regarding dents, bumps, and accidents in general. Your lease contract should be clear about repairs and damages.
Maintenance: Keeping your vehicle in top condition is a priority for both you and your car dealer. Your car should be maintained in accordance with the user's manual and many dealerships will even offer free maintenance of your vehicle for the duration of the lease agreement. It is appropriate to inform you if the dealer makes any additional charges during routine maintenance and under what circumstances.
Trust the Best
If you want to enjoy a vehicle without buying it, through best lease deals in NJ, Hyundai of South Brunswick is your best option. Since 2018 (but over 30 years of automotive experience), we are a family business, and that allows us to meet your needs with family vision. Let our expert advisors help you get a satisfactory deal that lets you and your family to travel in a beautiful Hyundai for a lower monthly fee. Visit us or contact us; we will be happy to help you.