Find Car Lease Deals in NJ at Hyundai of South Brunswick
Where To Find Car Lease Deals in NJ: Hyundai of South Brunswick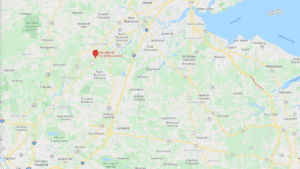 A road trip is one of the great American rites of passage. It is a great way to take a vacation and recharge the system by taking a trip in your favorite vehicle. Here at Hyundai of South Brunswick, we live to meet all of our customers driving needs.
One of the biggest dilemmas which a driver may face is deciding what type of car would best fit their road tripping plans. For this predicament, there's a myriad of choices. An individual may enjoy driving a larger vehicle that would have other drivers enviously staring at your expansive cargo space and extensive leg room. Or perhaps, as a driver you would prefer a sportier convertible, nimbly navigating highways and byways towards your vacation destination.
Hyundai of South Brunswick has lease options to suit any driver. Even seasonal travelers, those who spend up to six months per year on the road, will find significant benefits from our high mileage leases. Our leases are designed to let you go farther without probing you to shorten your trip or unnaturally divert you to a less desirable location because of mileage limitations. The penalty fees for exceeding your mileage can be a real pain and a real fear, especially when these unexpected expenses begin to add up.
Why you will enjoy leasing a car for a road trip
Pure fun
Vacations are all about feeling good; those endorphins kick in almost immediately, manifesting your dreams, and the opportunities for a vacation of a lifetime. There is nothing more American, than feeling good and loving the drive of your new vehicle. Kick-starting your vacation by sliding behind the wheel of a car that you love, is within your budget. At Hyundai of South Brunswick, all we desire is customer satisfaction and we will find the right lease for any budget. Whether you'd prefer a sporty Veloster or the full-sized Palisade, we've got the right vehicle for you.
Spacious travel
Driving needs will vary according to each driver, route, and destination. Taking your daughter to college will need a different vehicle as compared to a trip to the supermarket or a stop by the local park. Check out our SUVs to find out which one will give everyone enough legroom and baggage space without knocking the family's budget off-track. If the trip happens to be a romantic one, you will benefit from our affordable inventories with just enough space for two. Our online store allows you to find a car with preferable accommodations be it, horsepower, cabin size, color, trim, or safety features.
Affordability
At Hyundai of South Brunswick we are family owned and client based. We absolutely understand that driving a car you own over large swaths of mileage will have a depreciating impact on its resale value. That is precisely why we offer such great deals on vehicle leases! When shopping for a new Hyundai lease, be sure to visit our dealership we're constantly offering new and exciting deals on our entire Hyundai lineup.