Where To Buy A Hyundai Nearest To You
Where To Buy A Hyundai Nearest To You: Hyundai of South Brunswick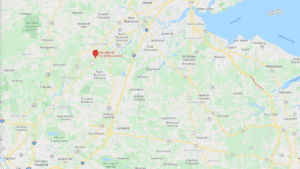 Top safety picks and best in class features make buying a Hyundai simple. 2019 models are safe, affordable, and reliable.
Why should I buy a Hyundai near me?
Hyundai is an award-winning manufacturer. The IIHS, Kelley Blue Book, and JD Power Association all consider their vehicles to be among the best on the road. The automaker prides itself on creating elegant, efficient, and reliable cars at a reasonable price.
The IIHS gave the Elantra, Sonata, and Santa Fe top picks for superior performance in safety. Rigorous testing of passenger, driver, and even collision avoidance make their cars an excellent choice.
Kelley Blue Book awarded the Hyundai Santa Fe with the lowest five-year cost of ownership. The Sonata won best in class for vehicles under $30,000.
Hyundai was on the radar in 2018 as well. The JD Power Association gave the manufacturer both quality and dependability awards.
The manufacturer is innovative as well. The Ioniq hybrid offers over 100 miles-per-gallon with most cars achieving fuel efficiency over 25 mpg in the city and 30 mpg when driven on the highway.
With models starting as low as $19,000, most of Hyundai's lineup is available for less than 30,000 dollars. A new vehicle is well within reach.
Do Hyundai vehicles come with a warranty?
Hyundai offers warranties and certified pre-owned programs. Whether you are looking for a new or pre-owned car, manufacturers and dealers want to maintain trust in their brand.
The Certified Pre-owned program covers vehicles under ten years old with less than 100,000 miles. This is also the length of the warranty for all models.
Many of the manufacturer's cars are considered relatively inexpensive to win. A combination of high gas mileage and low maintenance resulted in awards for more than just the Santa Fe. CarMD recognized Hyundai as among the most reliable vehicles in their health index manufacturer and vehicle reliability rankings. This report considers both repair frequency and cost.
How can I know if a Hyundai is right for me?
There are multiple options to try before you buy. Hyundai of South Brunswick offers flexible test drives, transparent pricing, and streamlined purchasing. We will bring any Hyundai on our lot to your home and on your schedule for inspection and testing.
Our dealership also supports leasing. Owners can rent any model type for as low as $260 per month. We lease award-winning Sonatas and Elantra's for as little as $304 per month. Just consider the number of miles you drive and the potential condition of your car when the lease expires.
If you are unsatisfied with your purchase, our dealership also allows for a 3-day worry-free exchange. If you notice a defect with your automobile, you can return it for another new car within the allotted timeframe.
Where can I buy Hyundai near me?
Hyundai of South Brunswick offers leasing and purchase options on new and used vehicles near Monmouth Junction. Stop by or schedule a test drive today to find out if owning a Hyundai is right for you.