Best Lease Deals In New Jersey
Hyundai of South Brunswick: The Best Lease Deals In New Jersey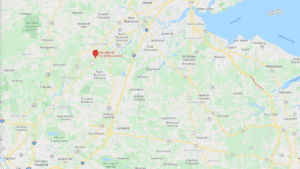 Having a vehicle in New Jersey is more than a luxury; it's a necessity. Thanks to the mobility provided by a car, it is possible for you to perform essential tasks smoothly such as going to work or heading to the store. Buying a car can be out of reach for many family budgets, even buying a used car may not be possible.
If that is your situation, there still are options available to you to help get you into a new vehicle; leasing. At its basic level, leasing is essentially a long-term rental system with an option to return or buy.  Leasing allows you to enjoy a car while paying a nominal monthly fee. It is essential that you know the details of this type of agreement so that you can make an informed decision if leasing is an option for you.
The amount paid by the leasee is typically the depreciation in value of the car. This is why that monthly lease payments are almost always less than buying and financing a car. Once the lease contract is finished, the customer is offered to continue the lease, acquire the vehicle, or obtain a new vehicle under a further negotiation.
How to Select the Ideal Lease?
The first thing a potential leasee should consider is conducting these types of transactions with official dealers of the brands, such as Hyundai of South Brunswick. Official dealers offer many benefits; amongst those benefits is conducting your leasing with security, legitimacy, and peace of mind.
Each company has its leasing conditions. Some ask for an initial amount; others do not. In some cases, dealers may charge an interest rate on the value of "what they lend you". In any case, the best lease deals in NJ can only be found at Hyundai of South Brunswick.
Conditions
When reviewing the terms of the lease, keep in mind that there will be some conditions. These are the most common:
Mileage Charge: a total mileage per year is usually around 10,000 miles. If you exceed that distance, you may face additional charges.
Accidents: check the liabilities regarding dents, bumps, and accidents in general. A lease contract should be clear about who is responsible for repairs to the vehicle and for what reasons.
Maintenance: keeping your leased vehicle in top condition is a priority for the dealer, as they own the car. Many dealers will even offer free regular maintenance as a part of their lease deals; keeping the vehicle in good working order is in the best interests of each party.
Trust the Best
If you want to enjoy a new vehicle without the responsibility of buying it, a lease may be the right option for you. The best lease deals in New Jersey are located in Monmouth Junction just off U.S. Route 1 at Hyundai of South Brunswick. We are a family business and that allows us to meet your needs with your family's vision. Let our expert advisors and experienced sales staff help you get a satisfactory deal on a new Hyundai for a low monthly fee.