Best Hyundai Dealer In New Jersey
Hyundai of South Brunswick: The Best Dealer In New Jersey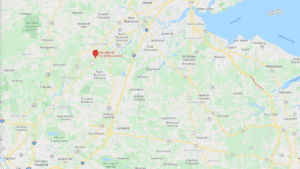 Buying a vehicle is a big decision. In addition to everything you need to consider for the model you are looking for to help you meet your family's needs and expectations, the transaction represents a significant financial and emotional investment. The discerning buyer should think very carefully about which vehicle to purchase and where to make such a purchase.
One of the critical aspects often overlooked in the acquisition of a vehicle (new or used) is where to buy your new vehicle. In New Jersey, there are many fine Hyundai dealerships. However, one dealership stands above the rest, Hyundai of South Brunswick. Hyundai of South Brunswick is where you will find the best offers on new and used Hyundai vehicles. Buying your car at an official dealership such as Hyundai of South Brunswick brings a lot of additional benefits beyond the pleasure of driving your new Hyundai vehicle. It's essential that you know the reasons why relying on a certified dealer is the wisest decision.
Protection
Unlike private individuals and retail dealers, official Hyundai dealers must comply with local, regional, and federal laws, as well as upholding the exacting quality and service standards set by the Hyundai brand. Working with an official Hyundai dealer helps to ensure additional layers of protection, in case something goes wrong with your vehicle. An official dealer will assist you in making a satisfactory purchase that will afford you peace of mind.
Warranty
Hyundai offers what is known as Americas Best Warranty. Americas Best Warranty consists of three major parts : a 10-year/100,000-Mile Powertrain Limited Warranty, a 5-year/60,000-Mile New Vehicle Limited Warranty, and a 7-year/Unlimited-Mile Warranty. Hyundai generously offers secondary owners a part of their warranty plan as well. Second and/or subsequent owners have powertrain components covered under the 5-Year/60,000-Mile New Vehicle Limited Warranty.
The main benefit of Hyundai's certified pre-owned program is the powertrain warranty. Upon resale of a used Hyundai, models lose the brand's 10-year/100,000-Mile Powertrain Limited Warranty which shifts to a shorter 5-year/60,000-Mile Limited Warranty. Certified Pre-Owned vehicles retain the entirety of their powertrain warranty. With a potential extra 5 years and 40,000 miles of powertrain coverage, this gives the driver of a Certified Pre-Owned Hyundai yet another added layer of security in their vehicle. Hyundai's Certified Pre-Owned warranty is also fully transferable, adding to the resale value of a used car, and the warranty may even include special financing rates.
Financing
Hyundai has a wide range of attractive financing deals available to their customers. Finance terms last up to five years with interest rates as low as zero percent.  Most commonly, Hyundai offers anywhere from 0.9% to 2.9% financing on 2019 models. All of these interest rates are significantly lower than the current national average rate of about 4.25% for a five-year new car loan. By financing through Hyundai, you will save money. Hyundai continues to offer even more incentives to their customers. If you purchase your vehicle in cash or bring your own financing, you can take advantage of a cash back Hyundai special. These standalone Hyundai incentives range from $1,000 to $4,750.
At Hyundai of South Brunswick, or better yet, the best Hyundai dealer in NJ, we have an entire staff dedicated to making the purchase of your vehicle as pleasant as possible. Our excellent finance team will assist you with all possible options so you are free to enjoy your new vehicle with peace of mind.
Service
Buying a Hyundai vehicle at an official dealership also gives you the backing of a team of certified mechanics who are highly specialized in all the brand's models. Their excellent service standards combined with the use of only legitimate Hyundai parts, allows for the highest levels of confidence in your vehicle. Hyundai of South Brunswick guarantees that all the repairs and maintenance of your vehicle will be done with the highest quality standards using only original Hyundai parts.
We Are the Best Hyundai Dealer in NJ
If you were looking for the best dealership to acquire your Hyundai, you're in the right place. Visit us at Hyundai of South Brunswick, or check out or vast inventory, where you'll find all the latest generation models of this prestigious brand for the best prices. We also have an excellent selection of used and certified pre-owned vehicles if a new car doesn't fit your budget.